For the past 5 years the Grays Restaurant has been awarded an AA Rosette Award for its excellence in food and service under the guidance of Head Chef Steve Owens, and in 2015 achieved two Rosettes. So why not be pampered in the elegant Grays Restaurant dining room where our team of five chefs prepare dishes of modern Northumbrian cuisine.
Dinner is from 6.30pm untill 8.30pm. The menu is à la carte with a wide range of choices.
There is an extensive and carefully selected range of wines and aperitifs to choose from.

The restaurant is open to non-residents.
Prior booking is recommended.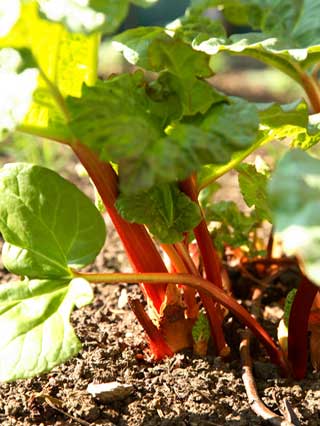 Click here to see a sample breakfast menu
Download the full Menu here (in PDF format)

Starters

Craster Smoked Salmon Dill Tarter
Buttered Heritage Potato, Poached Egg, Citrus Rapeseed Oil Vinaigrette
£9.45

Pan Seared Scallops
Creamed Cauliflower, Pea Shoots, Raisin & Mild Curry Spice Dressing
£9.95

Chicken Liver Madeira Parfait
Toasted Hazelnut Brioche, Hazelnut Butter, Saffron Pineapple Chutney
£8.45

Warm Crab Tian
Lemon Hollandaise, Chives, Brown CrabBisque, Wheaten Bread Toast
£9.85

Doddington Cheese Soufflé
Sweet Beetroot Chutney, Doddington Cheese Cream Sauce, (v)
£8.95
Roast Pave of Hake
White Crab & Lemon Crumble, Buttered Samphire, Brown Crab Veloute
£19.85

Monkfish and Mussel Tart
Green Pea Purée, Dressed Pea Shoots, Bacon Crumbs, & Vermouth
£19.45

Braised Belly Pork
Spring Cabbage & Apple, Cider Jelly, Puffed Crackling, Honey Apple Mustard Puree
£18.95

Slow Cooked Northumberland Lamb Crepinette
Caper Berry &Vegetable Brunoise, Pea Puree, Gaufrettes, Rosemary &Madeira
£18.95

Chicken Ballotine
Breast & Comfit Leg in Cured Ham, Girolles, Rocket Pesto &Roast Tomatoes
£ 18.95

Beetroot Goats Cheese Tart
Wilted Red Chard, Toasted Pumpkin Seeds, Beetroot Chutney (V)
£16.95


Desserts and Cheese
Dark Chocolate Fondant
White Chocolate Sorbet, Crème Fraiche, Chocolate Streusel
(Cooking Time Approx. 12min)
£8.95
Pineapple & Passion Fruit Eton Mess
Pineapple Sorbet
£8.00
Home Made Ice Creams
Vanilla, Orange, Crowdie with Honey Tuile
£6.50
The Cheese Board
Northumberland Doddington, Berwick Edge, Stilton and Brie, Wheat Wafers,
Apple Chutney, Tomato Jam
£9.95
Caffettiera or Pot of Tea for one &Home Made Alnwick Rum Truffles
£3.95

Liqueur Coffee £6.00